Are you looking for an internship within a dynamic and innovative team where you learn all about IT infrastructure and cloud solutions for Life Sciences while developing your specific expertise? Check if we got any internships matching your orientation.
Colbright is dedicated to life sciences and with a team of highly skilled professionals we work closely together with our customers to produce high quality, first rate performing information systems and infrastructure technology. At Colbright we combine implementation, configuration, validation, training and operational support for the life sciences industry.
Colbright is also on the forefront of cloud computing technology. Our solutions encompass GxP compliant system hosting and the provisioning of virtual private cloud solutions for life sciences companies as well as IAAS and PAAS solutions for software vendors that enable them to offer SAAS solutions to the industry.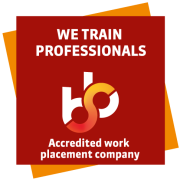 IT Systems and Devices internship
In this internship you will learn how to configure, maintain and execute various IT Managed Service tasks. You will work on projects but also on incidents and will be given room to learn and grow.
You will be:
Configuring and maintaining laptops, switches, firewall and wifi
Participate in ongoing IT projects
Managing and deploying IT networks
In this internship you will learn how to strengthen the brand of a life sciences oriented managed service provider. You will cooperate on ongoing projects and will work on your personal projects.
You will be:
Supporting in regular marketing activities and projects
Applying our brand identity both internally and externally
Creating social media content
This internship prepares you for entry into the IT and/or Cybersecurity workforce by providing hands on experience in coordination with your educational discipline. You will gain valuable experience in Risk Management and Security Engineering.
You will be:
Assisting Cloud Solution Engineers with basic Assessment and Security assignments
Assisting Cloud Security Engineers with basic topology analysis and risk management
Supporting in developing mitigation strategies and comments to address risk concerns across the Cloud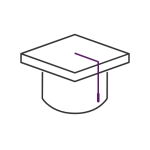 Get in contact. Apply now!
Are you interested in one of our open internship positions? We are looking forward hearing from you.